Raccoon Removal port hope
Professional and Guaranteed
Raccoon Removal Service By
The Exterminators Inc.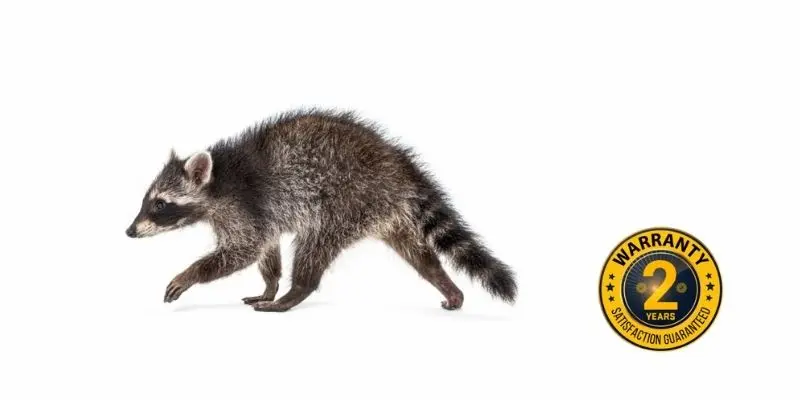 2 YEARS WARRANTY ON OUR WORK
HUMANE & PROFESSIONAL SERVICE SATISFACTION GUARANTEED.
Raccoon Removal, Squirrel Removal, Skunk Removal services are covered. All our professional and affordable services including exclusion services are backed by a guarantee and a 2-year warranty. If animals break in through our work during the warranty period we return to rectify the situation at no additional charge.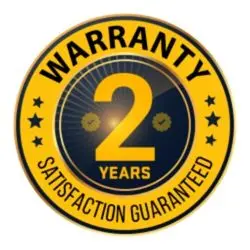 Raccoon Control port hope
Professional, high-quality, and accessible raccoon control services in Port Hope. Guaranteed raccoon removal from your private or commercial property done by specialized raccoon removal experts with years of experience. We can remove regardless of the severity and scope of the case with our proven and successful techniques and methods. Raccoons often invade man made structures such as attics, sheds, and decks for shelter and warmth. While staying there, they can be highly destructive and leave feces and urine everywhere and damage the structural integrity of the building. They ruin insulation and turn these spaces into cesspools. Only professionals are able to successfully locate entry-points, remove them, and seal these entry points so that no other wildlife animal can exploit the space ever again. Our raccoon removal service is backed up with a 2-year service warranty. If raccoons return for no additional charge, so will we. Call 289-301-8162
CALL US TODAY AND OUR LICENSED AND TRAINED PROFESSIONALS WILL SOON BE AT YOUR DOORSTEP WITH A GUARANTEED SOLUTION.
To find out where the raccoon entered from the technician needs to conduct an exterior inspection to find the main entry point that the raccoon used to get inside the property. Raccoons usually in most cases use one main entry point that they use to enter and exit the building. The technician thoroughly searches the perimeter carefully for any signs of damage, raccoon presence and signs that indicate a raccoon break in. The technician also makes note of sensitive areas that can be exploited by other wildlife animals as well. One the findings are complete; the technician will inform the property owner and recommend solutions for removal process on the same day.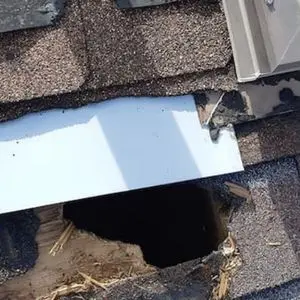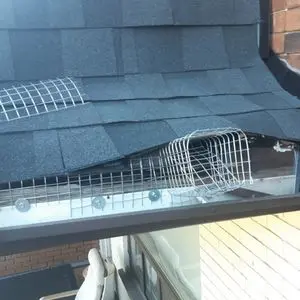 The removal will take place right after the inspection is completed. The technician starts by mounting the one-way door on the main entry point. In case of any other entry-points, these will be first sealed. The one-way door allows the raccoons to leave but not re-enter. It is completely safe. It will take a few days before the raccoons feel the need to leave the space for food and water.
The technician will return after a few days to confirm that the raccoon has left the premises. Once the raccoon is confirmed to be gone, the one-way door is then removed. The main-entry point is then sealed with heavy metal flashing, galvanized steel mesh, or other highly durable material.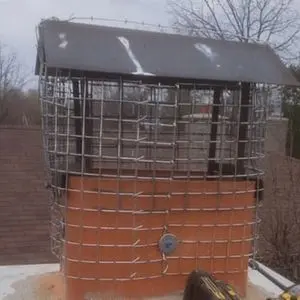 What You Need to Know About Raccoons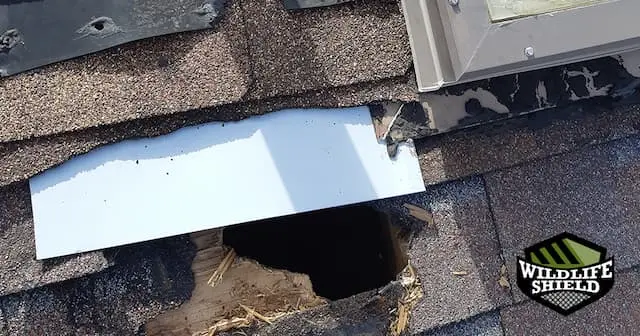 Raccoons happen to be the most successful wildlife animals in the urban landscape due to their intelligence, and their incredibly sensitive paws where they can manipulate objects with just like humans do. This has caused quite a stir with Port Hope officials who are trying to curb the number of raccoon incidents without any success. They break into attics mainly through the soffit via the roof. Once they entered the attic, the damage begins which can cost homeowners into thousands of dollars In repair and restoration costs. They can ruin the aesthetics of your yard by digging grubs and they often have latrines right on private property. Raccoon feces can also be seen on roofs. To get rid of raccoons, professionals need to get involved to have them removed.
Raccoon Proofing Solutions
Our specialists know what materials work best. We use durable materials such as aluminum flashing, thick galvanized steel mesh, and know-how to produce custom-tailored solutions. We can proof attics, sheds, soffits, roof vents, chimneys and more. 

Guaranteed Raccoon Removal Services
High-quality, guaranteed, and professional wildlife removal in Port-Hope. Talented, seasoned, wildlife removal specialists will remove raccoons from your private or commercial property. We use repeatedly successful methods to remove the raccoons from the property in a safe and ethical way. We utilize the one-way door that lets the animal leave but not re-enter. Technicians will look for entry-points and vulnerable areas, remove the raccoon, and seal the building completely with robust materials. Our raccoon removal service is backed up with a 2-year service warranty. If raccoons come back, we will too for no extra cost. Call 289-301-8162