Rat Exterminator port hope
Professional and Guaranteed
Rat Exterminations By
The Exterminators Inc.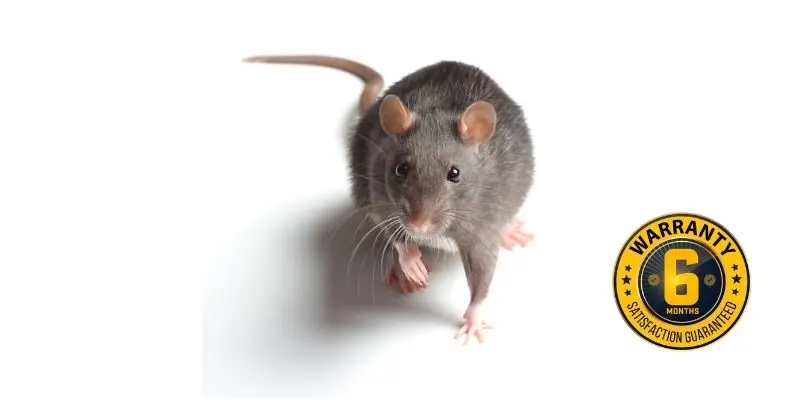 WE TAKE PRIDE IN OUR WORK AND SEE EVERY JOB THROUGH. IF RATS RETURN WITHIN THE CONTRACTUAL PERIOD SO WILL WE.
If contractual pests return following service and within the guarantee and warranty period we will return at no additional cost. We work hard on keeping our customers free from rats. We guarantee every service and provide extensive warranties to make sure rats are gone and our customers are happy. Call The Exterminators Inc. for pest control services in Port Hope.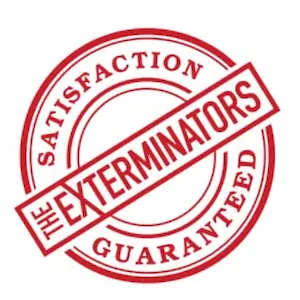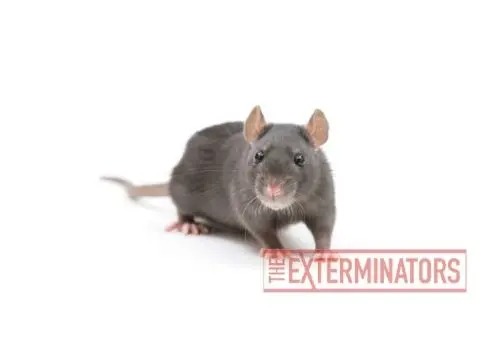 Highly effective, unmatched, and affordable rat control service in Port Hope. Service is done by licensed and insured exterminators. Properly fitted with the latest tools and equipment to dispel and eliminate rats from your property. Technicians have potent commercial-grade rodenticides and lethal snap traps at hand to eliminate rats inside and outside the property. Rat baits will be deployed in tamper-proof bait stations together with snap traps at the hand of the results of the inspection. Thereafter, the entry points will be sealed with durable material to make sure they will not ever come back. Rats come into the property in various ways such as foundation gaps, utility line gaps, drainpipes, narrow holes, and even as simple as taking advantage of open garage doors. Technicians will make sure the entire rat infestation is taken care of with repeatedly successful methods and techniques. Our rat removal services are covered with a 6-month service warranty. If rats come back, we come back at no additional cost. Call 289-301-8162.
Call Us Today and Our Licensed and Trained Professionals will soon be at your doorstep with a guaranteed Solution.
Rat Treatment Preparation
To prepare for treatment, customers need to make sure that technicians can have unobstructed access. Technicians need this to do their job without any issues and it will also speed things up. We send a detailed prep sheet so that customers know exactly what to do. We require to declutter living spaces for easy access. 
Technicians perform interior and exterior inspections to find hotspots and areas of high activity. Technicians will also find out precisely how rat movement happens between the inside and outside so they can plan and counteract the infestation effectively with the right solutions. Entry points are also noted as well as vulnerable points that rats can exploit to gain access. Once the inspection is complete, information is gathered and conveyed to the property owner to be ready for extermination on the very same day.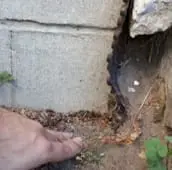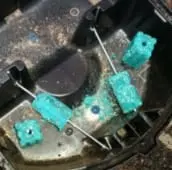 Extermination takes place right after the inspection and can take a few days. For the exterior, baits will be placed at strategic locations. These baits will be placed in tamper-proof bait stations that are locked and secured so no child or pet can get to them. Only a technician can who has access to a key. Furthermore, these bait stations are placed at unnoticeable locations, so they are hard to find except for the rats. Rats are attracted by these baits by scent and will eat them. Once they eat from it, they will perish over time. The bait is multi-feed which means that it takes multiple times before it takes effect. Non-target species will not be killed by accident if they eat from it since a single bite is less potent. 
On the interior, snap traps are placed at hotspots and peak activity. These traps are lethal and will kill the rat instantly. These traps are designed in such a way that it makes removal very easy! Technicians do not remove the rats. 
Technicians can and will perform exclusions to completely seal up entry points and vulnerable areas. Our exclusion service is a separate service and requires an additional cost It is strongly advised to let professional technicians perform exclusion. They have access to quality materials that are proven and time-tested. To seal entry points, steel, fine steel mesh concrete, aluminum flashing, fine steel mesh, concrete mortar, and other solutions and effective alternatives are used. We cover our exclusion work with a 2-year warranty. If our work is breached, we come back. Simple as that. For no additional cost.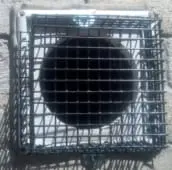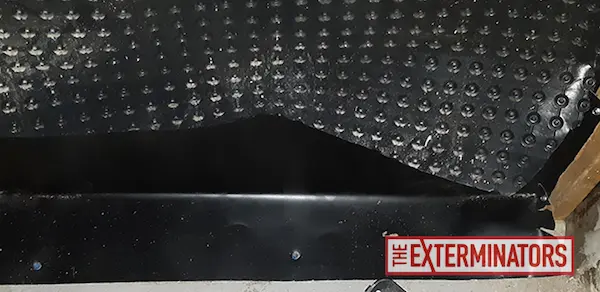 Spotting a live rat can be very alarming, but it is a definite sign of a rat infestation that leaves no room for speculation. Rats are often seen in basements, attics, garages, and crawl spaces. Rats can cut through woods, metals, and plastics to gain entry to the property. 
Rats leave droppings and urine everywhere they go. Droppings can be hard to spot since rats stay in the most secluded spaces on the property. Rat feces can be recognized by their cylindrical shape and sharp ends. This will point to an active rat infestation. 
Rats have razor-sharp teeth and are not afraid to show them. You can find rat teeth marks on cabinets, doors, and other pieces of furniture. Rats will gnaw on items to keep their teeth a desired length since they rapidly grow. 
Rats live in outdoor burrows right on the property. Rat burrows can be recognized as two holes in the ground with debris around them. Rats live and breed here. It is important that these burrows are sealed, and rats are removed by a professional rat control specialist to avoid an interior infestation.
Rats are great at hiding and will take advantage of the many secluded areas that are in homes such as basements, crawl spaces, attics, and garages. These are the most common areas that rats inhabit. Experienced licensed technicians can seek out where they are and can recommend viable solutions to get rid of them.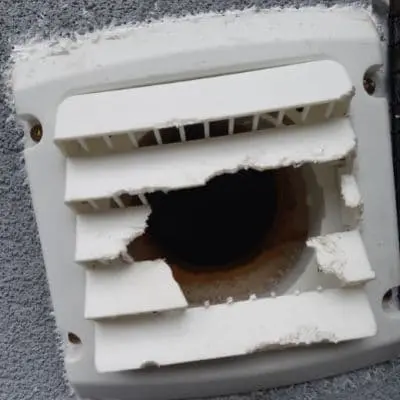 Guaranteed Rat Removal in port hope
Guaranteed, high-quality, and effective rat control at affordable prices. Performed by licensed and insured technicians that have access to a range of tools and equipment designed to get rid of rats as soon as possible. Technicians use snap traps and potent commercial-grade low rodenticides to reach maximum yield. They then seal the entry points to ensure it won't happen again. Our rat removal services are covered with a 6-month service warranty. If rats come back, so will we at no additional charge. Call 289-301-8162